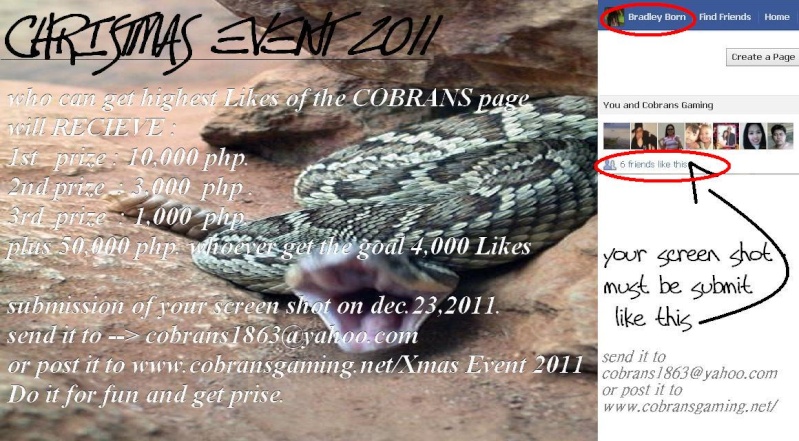 who can get highest Likes of the COBRANS page
will RECIEVE :
1st prize : 10,000 php.
2nd prize : 3,000 php .
3rd prize : 1,000 php.
plus 50,000 php. whoever get the goal 4,000 Likes
submission of your screen shot on dec.23,2011.
send it to --> cobrans1863@yahoo.com
or post it to www.cobransgaming.net/Xmas Event 2011
Do it for fun and get prise.